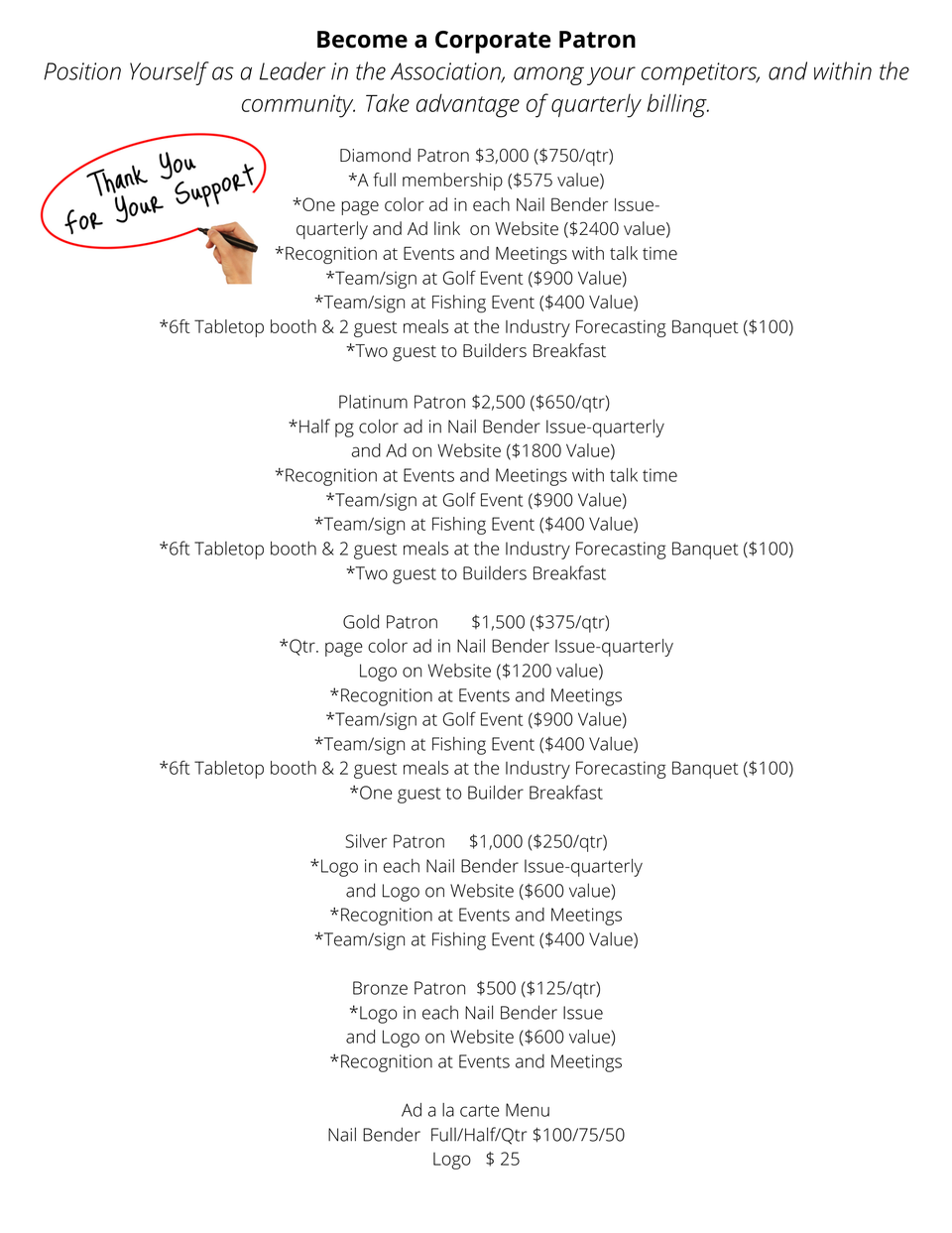 How to join HBACT
To become a member, please send an application with a check via mail. Want to go online? Send your application via email and request an invoice.



Sponsorships
Thank you to our sponsors! More builders are able to meet the need in the community with your help.

Membership Costs
$595 annually ~ Builder/Associate
The sponsoring member must be either a Builder and/or an Associate member in good standing and Builder/Associate membership includes your membership at all 3 levels:

Affiliates are charged $100 flat fee, but the parent company has to be a full member.

Affiliates are only members of the National and Local Association.
Spike Club
Awarded for your efforts.
When you bring in a full member to the association, you get "spikes" or credits. Read more on how to obtain spikes:
Contact Us
Have a question? Let us know!